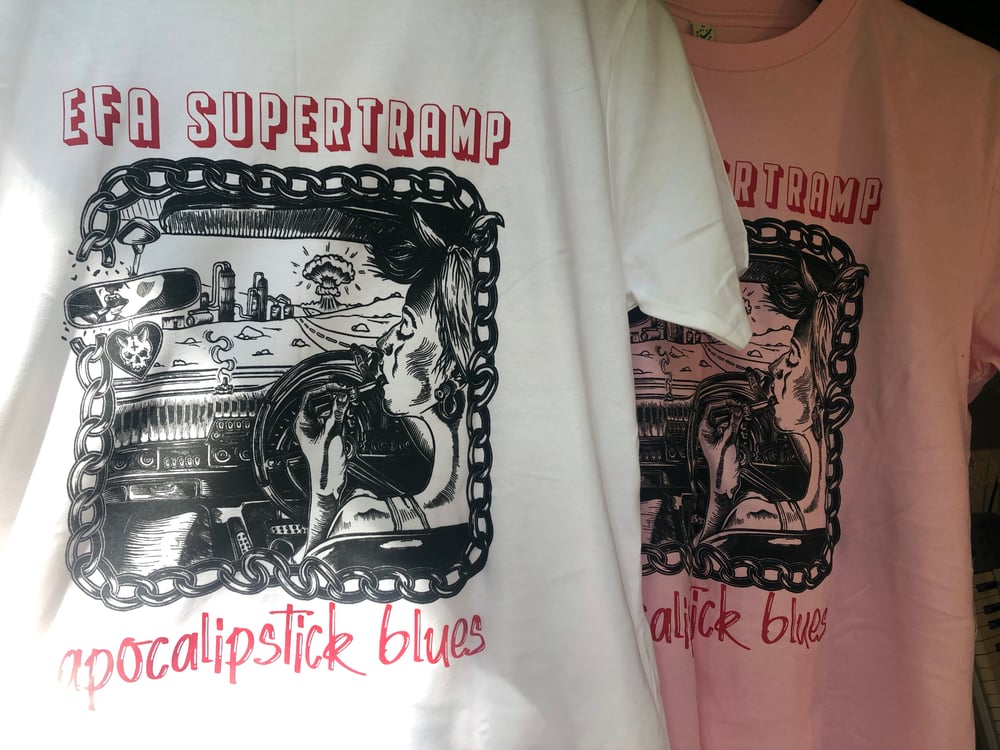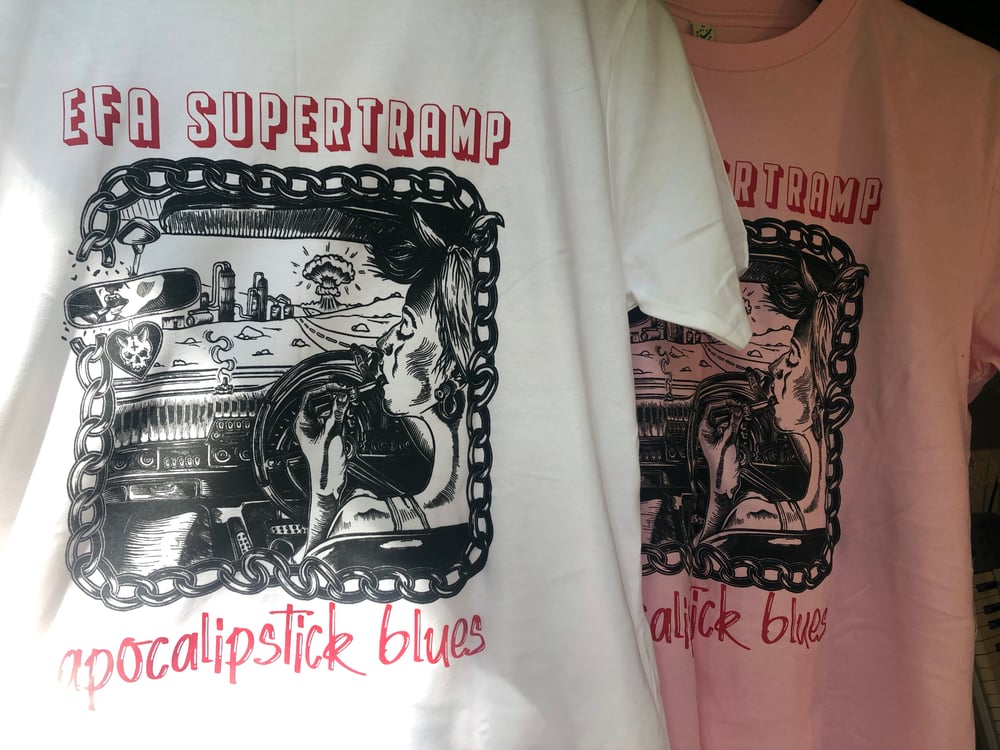 Bad Diva Designs - Apocalipstick Blues T-Shirt (Pink/White)
£15.00 / Sold Out
Beautiful lino cut design by Bad Diva designs - screen printed on White and Pink tshirts! Black print and red text that reads 'Efa Supertramp - Apocalipstick Blues'!
They are printed on Earth Positive shirts - really nice quality and ethically sound!
If you order from the UK they will be posted in 2 weeks time when I return! For Germany and rest of Europe I'll post from here this week!